Congratulations to our first-ever Creative Grants recipients!
We're proud to announce that this round's
Creative Grants recipients
have been chosen! Our Creative Grants Board, comprised of
Mollinda
,
TanyaSimoneSimpson
, and
vayabobo
, diligently reviewed the applications, and from their top choices, we have determined this round's recipients. What better day to announce these projects than on deviantART's big 12th birthday celebration?
These talented artists are passionate about their projects, and they've already accomplished so much in their communities without outside funding. We can't wait to see how they flourish after receiving their Creative Grants!
Full Moon Art Appreciation
By dogsofeternity from Dallas, TX
Austin Craver, aka
dogsofeternity
, has been running an art gallery space in Texas for the past year -- completely out of the goodness of his heart. His motivation is his tremendous love of art and music.
With the help of a deviantART Creative Grant, Austin will be hosting a one-night Full Moon Art Appreciation show, featuring 10 wonderfully talented individuals, as well as 10 up-and-coming artists who have yet to formally break into the art world. This dynamic event will also celebrate arts in the music realm by inviting local bands to play sets.
Life-Size Skeleton Etch-A-Sketch Installation
By pikajane from Muskegon, MI
Jane Labowitch (
pikajane
) is a talented artist skilled in a very unique median -- Etch-A-Sketch. She plans to create two installations to be displayed in galleries. The first installation will be a life-size rendition of a skeleton, using multiple Etch-A-Sketches mounted to a wall. The second installation will be a 3-dimensional piece using a skeleton as a base for several mounted Etch-A-Sketches, which will act as a sort of "reverse x-ray."
Through her project, Jane hopes to impact people of all ages -- from children who may just be discovering the Etch-A-Sketch to adults who look back on them with nostalgia. She also thinks this is a great opportunity to bridge the gap between what many people consider to be a large separation between science and art.
Creative Art Classes For Lower-Income Families
By EverIris from Jackson, NJ
Sandra Gale (
EverIris
) has been fostering creativity within the children of her community by offering affordable art classes. She does the best with the supplies she has, but as everyone can agree, art supplies aren't cheap. Sandra doesn't plan to make money from this venture, but wants to give kids the opportunity to express themselves through art -- an opportunity that may not have been possible without her efforts.
Not only will the children be inspired to create with greater tools than ever before, but the inspiration will spread throughout the community, from the kids, to their families, friends, and beyond. Sandra aims to increase her students' artistic abilities and imaginations by working with new media, new techniques, and new colors provided by a variety of art supplies purchased with a Creative Grant.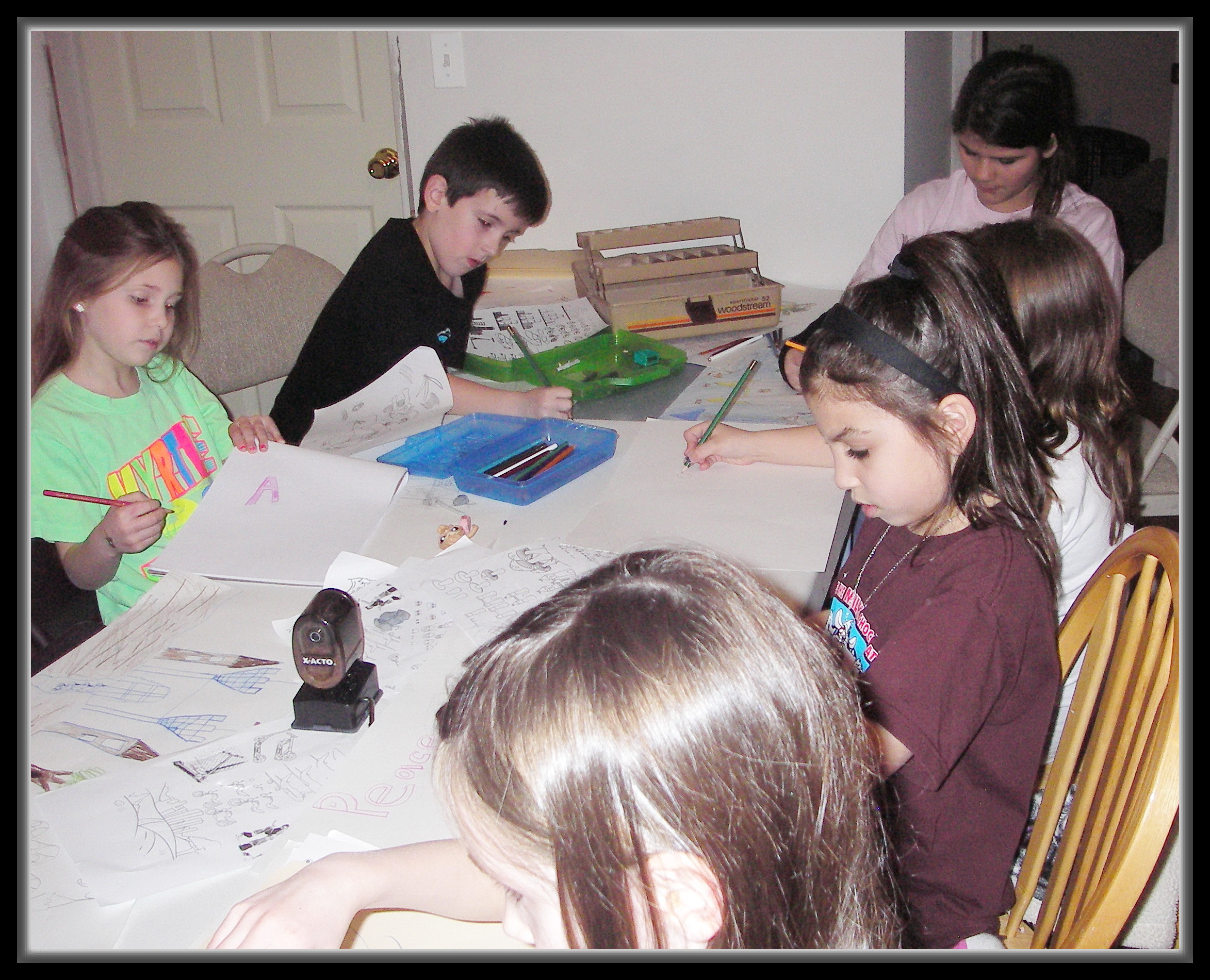 RecycleArt: A Make-and-Take Event
By SineMetuDesigns from Columbus, OH
Casey McCarty's studio,
SineMetuDesigns
, has had success with her recycled-art make-and-take demonstrations at various fairs and festivals. Here, participants learn how to use recycled materials in a variety of creative and artistic ways, which they can then take home. However, Casey has always been limited by space at these events, and she's looking to host her own recycle event where more people than ever will have the opportunity to participate.
Local artists who specialize in recycled art, who use eco-friendly business practices, or who incorporate recycled material into their work will be invited to show and sell their pieces in ways that were never before possible. Casey's goal is that the community who attends will walk away with inspiration and a new appreciation for recycled art and its artists.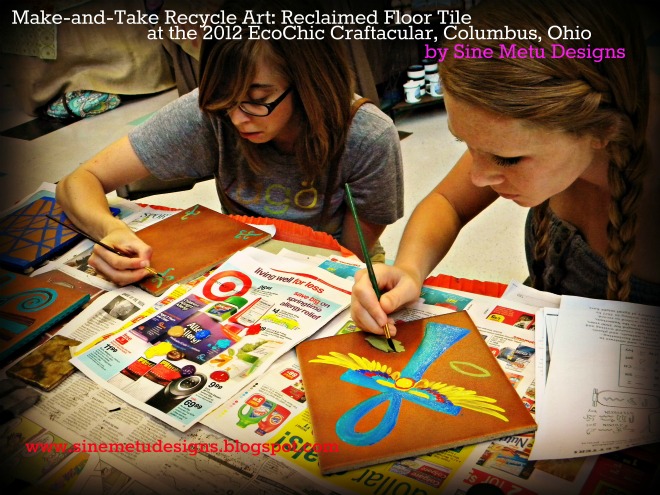 Urban Art/Art Therapy
By Seraphylia from Jersey City, NJ
Urban art and art therapy programs are an important part of the school Jazmyne Casillas, aka
Seraphylia
, attends. These programs aim to beautify the community, however, it is vastly lacking in funding. Her school has plans to drop the program, but Jazmyne wants to host one more big project to show the administration how important it is to keep art in school.
Jazmyne plans to create a mural, and she has been busy sketching out how it could look. With a Creative Grant, Jazmyne will be able to purchase the supplies she needs to make this happen -- paint, airbrushes, palettes, and so much more. The success of this Creative Grant could show the school how vital it is to keep arts as a part of education.
Amazing Projects!
We couldn't be more thrilled to see how each of these brave and ambitious deviants will make their communities, their little slice of the world, a better place to live. After Creative Grants are distributed, we encourage our recipients to post a Journal with photos from their events, so everyone can see the results of these amazing projects!


If you applied for a Creative Grant this round and didn't receive it, our rules stipulate that, should any of these recipients decline receiving a Creative Grant, decide they no longer need the Grant, or be unable to receive it, the Grant will be passed on to the next-highest-rated applicants. The Creative Grants Board has decided not to indicate the amount of funding given, however, recipients are free to disclose the amount they received.

Apply now!
Do you have a creative project that could use a little financial kickstart? Our next round of funding is now open!
Check out this article to learn how you can apply!
Please note: The Creative Grants application process is currently closed. Thank you for your interest.