It's our 12th Birthday!


Posted August 7th, 2012 by $Ayame-Kenoshi








Today, August 7th, 2012, marks 12 years since deviantART's creation - aka, it's our 12th birthday! In the last 12 years, we, as a community, have grown by leaps and bounds, fostered creative thought and dialogue, and submitted a lot of artwork - over 220 million deviations. It's with great honor and pleasure that we invite you to party with us as we toast to another devious year of art!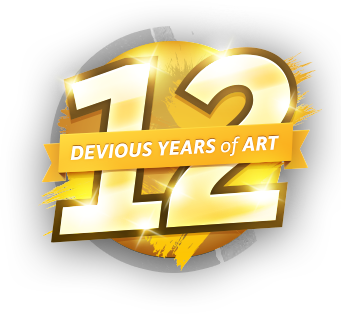 Introducing the First Ever Creative Grants Recipients!
On May 1, 2012, deviantART introduced the Creative Grants program - a source of funding allowing artists to make creative dreams a reality. We're pleased to announce the first cycle of funding has ended, and from the over 500 applications submitted, the Creative Grants Board has chosen the recipients! These were the projects that the Board found exciting and innovative, and will benefit particularly from a Grant. Check out these amazing projects!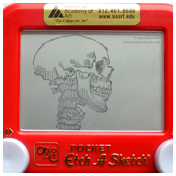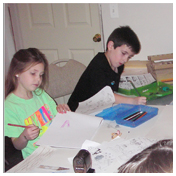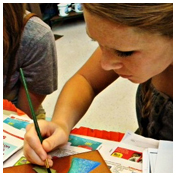 Life-Size Skeleton Etch-A-Sketch Installation by
pikajane
Creative Art Classes For Lower-Income Families by
EverIris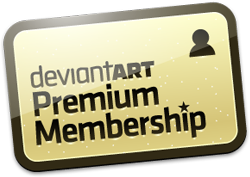 Free Premium Membership Day!

Yes, the day is finally here where you can use Premium Member features completely free!


For the next 24 hours, you will have access to these features

JournalSKINS!
Browse through the
Installable Journal Skins
category to pick your favorite JournalSKINS. Any journal published today that includes a JournalSKIN will keep its fancy design long after Free Premium Membership Day is over, unless it is edited. Might we suggest using our 12th Birthday Skin?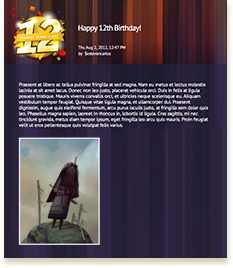 No Ads!
Browse deviantART to your heart's content with no advertisements.
Browse 120 Thumbnails!
Cruise through 400% more deviations by turning up your browse setting to 120 thumbnails per page.
Enable Critiques!
Enable Critiques on your work to encourage enhanced feedback, and help your fellow artists by giving Critiques freely. All Critiques approved by a deviant with an active Premium Membership will remain, even after the clock strikes midnight.
Exclusive 10% Discount!
All Premium Members receive 10% off of Prints or deviantART T-Shirts & Gear purchases.
And more!
See a full list of benefits
here
.

Please note that Free Premium Membership Day does not include the ability to conduct a username change, access Way Back browsing, or receive the waived fee for earnings withdrawals. These features are reserved for deviants who have active Premium Memberships. We apologize for any inconvenience, but we hope you will still enjoy all other Premium Member benefits!



Get creative with our 12th birthday contest! The objective is simple - complete a story by filling in the blanks. There's just one catch: you don't actually know anything about the story... yet! Your goal is to provide answers to the following prompts in order to make the story as hilarious as possible.
Here's how it works:

Choose your story.

Complete the form with whatever words you want that fit the criteria. Be creative!
When you're finished, hit the "Next" button. The words you chose will automatically be placed into the story.

After you've had a good laugh at what you've created, you may submit your work as a deviation to your Gallery and our
contest category
.

Contest Rules
Must be a member of deviantART to enter. Membership is free;
No purchase is necessary to enter the contest;
Entries will be judged by the deviantART staff on the basis of the silliest, stupidest, most fun, and most ridiculous;
All entries must be made using the contest tool or downloadable template and submitted to:
Contests > 2012 > Create a Story
All entries must comply with the deviantART Etiquette and Submission Policies;
Winners will be notified via Note and email and will receive a dA PRO Bag;
The submission deadline is Tuesday, August 21, 2012 at 11:59:59 PM, Los Angeles, CA, time;
You can enter multiple times but you can only win once;
Void where prohibited by law.
Forum
Be sure to check out all the Forums on the 7th for a variety of games and events, including a special Treasure Hunt!
Check the Thumbshare Forum throughout the day for a special game! Find thumbnails of deviations containing the number 2, or 12 similar things.
Plan a birthday party for the mascots of deviantART using only 12 things in the Deviants Forum.
If you need to let out some steam, stop by the
Complaints Forum
and complain about the worst present or cake you ever received.
Contests and Events
Last day to enter! Get out your crafty scissors and gear up your imagination to make your own birthday hat to wear for deviantART's 12th birthday! Read on for all the details.
Thousands of Points are up for grabs in the 12th Birthday Card Contest! Using any medium, make a birthday card celebrating our 12th birthday. This contest ends August 10th.
The Western Horoscope is comprised of 12 signs. In this contest, using any visual media, draw a representation of at least one of the Western Zodiac signs and create a daily horoscope for that sign set for the date of August 7th. This contest ends August 18th.
In the Chinese Horoscope Contest, you are challenged to contribute art or poetry to the gallery which coincides with your own Chinese Astrology Animal. Details here. This contest ends August 30th.
Celebrate in Style
With the new 12th Birthday T-Shirt!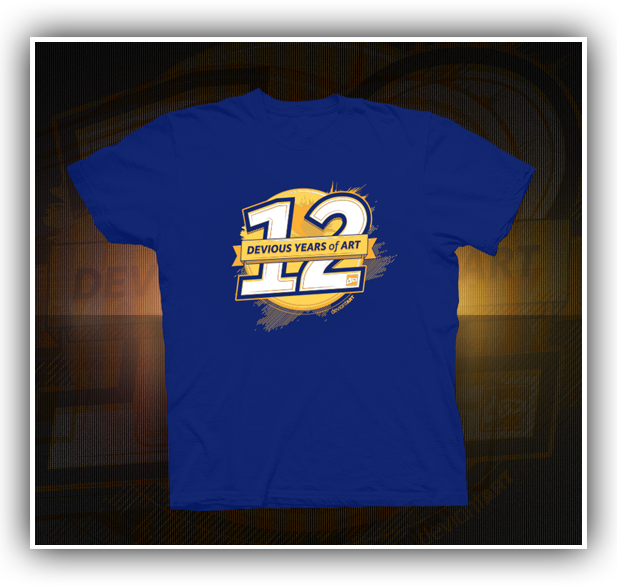 Keep this day forever in your heart and wardrobe with this delightful new tee, only and appropriately $12.00.