Hey Premium Members!
I wanted to give you a friendly reminder about one of the many Premium Member perks! We're offering a 10% discount at Dick Blick Art Materials for all of your art supplies needs.
Dick Blick provides canvases, painting materials, brushes, drawing tools, and more, offering international shipping so you can get your items no matter where you are in the world. Grab supplies for crafting, illustrating, sculpting, or whatever art form you're interested in. And, their items make great gifts.


All you need to do is check out the box on the #PremiumMembers home page featuring the 10% discount at Blick. Click that box, start shopping, add items to your cart, and your discount will be applied at checkout.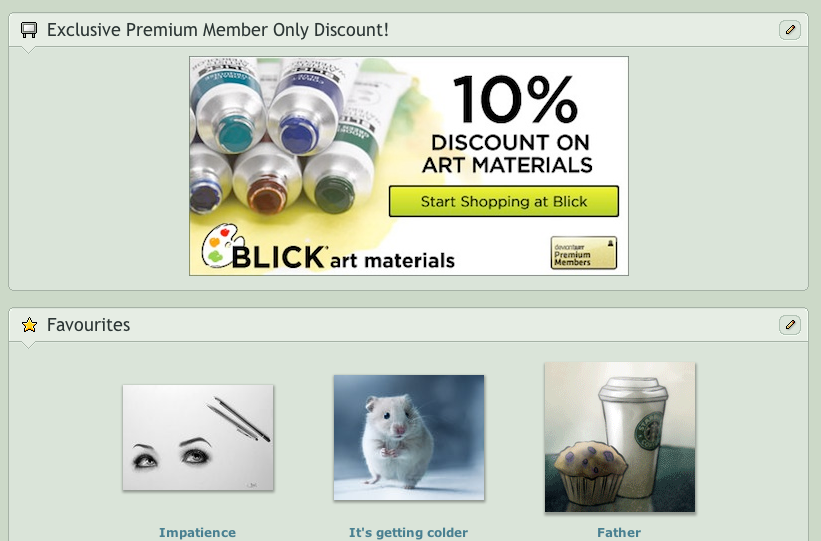 This discount doesn't apply to items marked as "Everyday Sale Price", as this indicates the price shown is the lowest price offered for an item, and "Factory Direct", items shipped directly from the factory.
Grab some of your favorite art supplies for less with this discount! The only way to access this discount is through the ad box on #PremiumMembers, so be sure to click that image before shopping 'til you drop!
P.S. Tonight ends the Create an animal hybrid contest. Get your entries in by 11:59 PM Los Angeles, CA, time tonight!